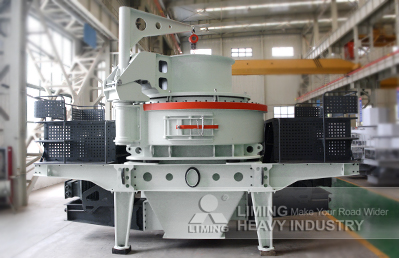 VSI6X1263 Vertical Shaft Impact Crusher
Feeding Size: 0-60mm
Capacity: above 50tph
Processing materials:
metallic and non-metallic ore, building material, artificial sand making and every kind of metallurgical slag
VSI6XVerti
ca

l Shaft
Impact Crusher

is a
newly-developed and highly-efficient stone-crushing and sand-making machine with many national patent technologies. This machine adopts years of research and development experience and technical philosophy. Technologies such as new design of four opening impeller structure and special seal structure, which can prevent oil leak from bearing cylinder, are adopted. This machine has characteristics as high efficiency and energy saving, long service life and wide application, etc. It will help big sand making plants gradually become large-scale and centralized

production in order to meet the national requirements on environmental protection and productivity.
VSI6X1263 Vertical Shaft Impact Crusher Specifications
Model
VSI6X1263
Crushing
Re-Shaping
Central feeding(t/h)
454-486
547-586
Maximum(mm)
50
60
Main shaft speed(r/min)
1200~860
Power(kW)
630
Dimension L×W×H(mm)
5700X2980X4190
Weight(t)
Shaping
20
Crushing
23
Power supply
Volts(V):AC380、480、440、415、400 Hertz(Hz):50、60
Oil lubrication station
Flow(L/min)
20
Power (kW)
0.75
safety protection
Shut downautomatically when no oil flow; air-cooled;heating system startup in the winter.
Power of heater(kW)
4
Any change of technical data shall not be advised additionally.
Notice: Any change of VSI6X1263 Vertical Shaft Impact Crusher technical data shall not be advised additionally.